Marketscience Studio
Scale. Depth. Transparency.
Marketing Mix Modeling and Optimization Software.
Our Marketing Analytics and Optimization Software provides a modern, integrated environment for advanced marketing investment analytics. In the Data Visualization module, users, including those without advanced analytic skills, can examine and understand the sets of visuals and statistics needed to both verify the data and form initial insights and hypotheses on what's driving demand.
The core Modeling module provides a comprehensive user interface (UI) for specifying a range of dynamic linear panel models at all levels of the client business. User-specified model structures are integrated with the model database to perform any required variable transformation which is then transferred to the proprietary model estimation algorithm housed within the OxMetrics analytics package. Results from OxMetrics are then returned for viewing in the UI with full graphical interface.
The modeling process comprises two unique elements:
Fully grounded in the economics of consumer choice theory – with both single equation and discrete choice demand system approaches
Fully captures the dynamics of pricing decisions and media investments
Unique blend of unobserved components modeling and Hierarchical Bayesian techniques
Network structure fully captures the off-online consumer purchase funnel

Supplemented with Latent Instrumental Variable techniques to deal with endogeneity (selection) bias endemic in online search
Assigns correct credit to each touchpoint on the path to purchase

Dynamic modeling from market level to individual SKUs, helping to overcome dimensionality problems that often plague standard approaches.
Covers a range of potential marketing response functions
Network models of long-term base sales, consumer brand perceptions, paid and earned media
Incorporates equilibrium (cointegrating) relationships between the variables
Impulse response analysis uncovers long-term (persistent) effects of marketing investments
Uncovers the true drivers of long-term brand building.
Full System Decomposition
The Full System Decomposition provides an elegant and automated solution to the challenge of turning a given econometric model result into a complete model report with marketing insights. The module calculates all the net parameters of a full system of linked models based on the estimated off-online marketing funnel structure and integrates these with the database to create the full insights report and visuals around the efficiency and effectiveness of a brand's marketing investments.
Simulation & Optimization
The Simulation and Optimization module supports clients with advanced and robust methods for optimizing marketing investments. Our Simulation Optimization approach integrates model results with a series of factors that future-proof results for greater planning accuracy. The web based infrastructure supports multiple users in a safe, secure and credentialed environment.
The Forecasting and Reporting module rounds out the Studio software with a comprehensive tool for monitoring in-market performance of the model in terms of ongoing forecast accuracy. In addition, this provides an ongoing decomposition and indication of the impact of driving factors during the forecast period thus supporting ongoing diagnosis of performance.
Our advanced analytics software is infused with cutting-edge, innovative algorithms that can help you solve even your most intractable marketing and sales problems. Make the best decisions possible, and identify opportunities and optimize outcomes you might otherwise miss.
Academic Validation
Developed in conjunction with Siem Jan Koopman, professor of econometrics at VU Amsterdam.
We are proud of our association with Siem Jan and have a great working relationship in bringing this exciting science to the business community.
Yerjanat Khabai
Marketing Data Science and Analytics Manager, at Intel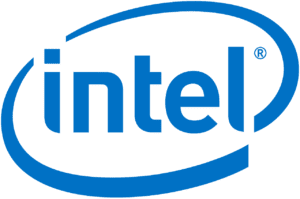 Client Review
Intel selected Marketscience to revamp their MMM solution and deliver a more transparent, comprehensive analytic solution.
Client Review
For client Unitymedia, Truesight Marketscience designed and implemented a multi-phased marketing analytics program that would measure the impact of investments and other sales drivers.
James Oliver
Data Scientist Team Lead at Unitymedia
Dr. Jonathan Gillham
 Director of Economic Modeling and Econometrics at PwC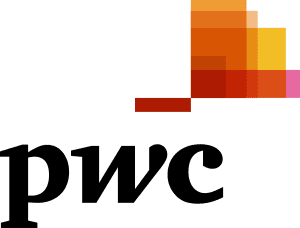 PwC Partner Review
Market.science studio was selected by PwC after a competitive review.